Services

Axles, Struts and Shocks
Car Axles, Struts & Shocks | Grand Island, NE
Car Shocks Making it Hard to Steer?
Preventative maintenance on your car's suspension system is important to help extend the life of your vehicle. The suspension system makes sure that your steering is safe and that your brakes work properly. Vehicle suspension can often cause your steering to become difficult or seem unusual. It won't go away on its own. In fact, a problematic car suspension system generally gets worse with increased miles, and will wear out tires quicker than normal.
What Is the Purpose of Car Shocks, Car Axles and Car Struts?
To put it simply, these are important parts because they keep your wheels in place. They control the vehicle's braking distance. If your automotive shocks, car axles and automotive struts aren't in good condition, your vehicle will experience further damage and become a concern for passenger safety. You will eventually need a suspension repair. Thankfully, you have a place to go that you can trust.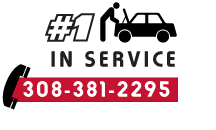 Here at Gary's Quality Automotive we have ASE Certified technicians ready to repair or replace any of these suspension components with leading brand parts;
Car Axles
Car Struts
Car Shocks
Signs of Car Axles, Struts, or Shocks Problems

Any of these symptoms indicate that you may need a service and repair to your vehicle's alignment, steering, drive train or vehicle suspension system:
Tire noise or uneven wear on your tires
Off-center steering wheel
Vibration, drifting, pulling or swaying
If these are any of your symptoms, how can Gary's Quality Automotive auto shop help? With every suspension repair, we perform a complete suspension system inspection. By replacing parts, such as car axles, car struts, or car shocks, you will regain much needed control and improved drivability. Here are the services Gary's Quality Automotive will provide when we place your vehicle on the alignment rack:
Inspect steering and suspension system
Car axles, car struts & car shocks repair or replacement
Air pressure check
Mount and compensate sensor
Customer Reviews
92%
of customers would refer
us to their friends & family.
25 Reviews - View More Reviews
- 85 days ago -

Quality repairs and service!

Robie W (Redwood City, CA) AAA towed my car to Gary's after I broke down on I80 traveling from Buffalo, NY to California. I can...

[Manual / Automatic Transmission Repairs]
September 18th 2013

- 95 days ago -

Excellent service as always

Phil H (Grand Island, NE) Gary's is a great place to do business. We have been doing business with Gary's for over 10 years, and...

[Complete / General Auto Care]
September 08th 2013

- 112 days ago -

Best of the Best

Anonymous (Bartlett, NE) The employees of Gary's Auto are very professional and friendly. They keep you advised as to what is going on...

[Oil Change / Lube]
August 22nd 2013