Why Us?

Why Gary's Automotive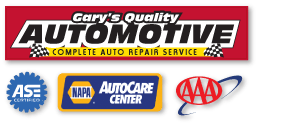 Need a Great Auto Service Center?
Choosing a reliable auto shop and trusted mechanic can be a challenge.
At Gary's Quality Auto Shop we understand your vehicle is an investment that helps you go to work, get home, travel with family...just do life!
Why Our Customers Choose Gary's Quality Auto Service:
ASE Certified
AAA Approved Auto Repair Shop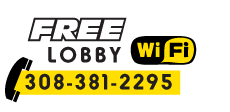 Over 20 Years of Auto Service Experience!
In addition to all of these great customer benefits we are trusted because we have been doing this awhile.  How long you may ask?  Gary's Quality Automotive was founded in 1989 by Gary Starkey.  In fact Gary's Quality has been performing QUALITY auto repair in the Grand Island Area for OVER 20 Years with ASE MASTER TECHNICIANS ON STAFF.
After being in the community this long you might say we are part of the community.  You may see us involved in the community in a variety of ways - sponsoring activities like Girls Scouts, Local Youth Baseball Teams and Boy Scouts.
Need An Expert Auto Shop in Grand Island, NE?
Call us today at (308) 381-2295
Customer Reviews
92%
of customers would refer
us to their friends & family.
25 Reviews - View More Reviews
- 84 days ago -

Quality repairs and service!

Robie W (Redwood City, CA) AAA towed my car to Gary's after I broke down on I80 traveling from Buffalo, NY to California. I can...

[Manual / Automatic Transmission Repairs]
September 18th 2013

- 94 days ago -

Excellent service as always

Phil H (Grand Island, NE) Gary's is a great place to do business. We have been doing business with Gary's for over 10 years, and...

[Complete / General Auto Care]
September 08th 2013

- 111 days ago -

Best of the Best

Anonymous (Bartlett, NE) The employees of Gary's Auto are very professional and friendly. They keep you advised as to what is going on...

[Oil Change / Lube]
August 22nd 2013