Services

Engine Repairs
Engine Repair & Engine Service | Grand Island, NE
Need an Engine Repair or Engine Rebuild?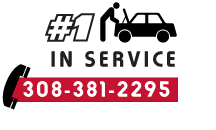 Gary's Quality Automotive engine service specialists can return your engine to its original-performance condition. In fact, we have the knowledge for all engine repairs, engine rebuilds, to head gaskets and valve jobs. Our ASE Certified technicians are even trained for complete engine replacements.
Top Symptoms of an Engine Service Problem
The first sign of potential engine repairs needed is always the 'check engine' light on your dashboard. If you see that light flicker on, it's best to get a diagnostic analysis from Gary's Quality auto shop as soon as possible. Even if you are not experiencing any of the obvious engine symptoms, bringing your vehicle to Gary's Quality Automotive could save you a more expensive engine service later, or perhaps even a complete engine rebuild. Here are the top signs you may have engine problems:
Engine is idling rough
Notice pings or knocks from the engine
You hear rattling or clicking noises
Your vehicle is starting to guzzle gas
Accelerating has been slow or delayed
Notice that exhaust smoke is darker than usual
Noticeable leaks of oil, water or other fluids
Is your Engine making strange noises?
If you hear any unusual sounds coming from your engine here are some of the possible causes:
Broken or worn engine components or parts
Fuel or oil is leaking into the air charge of the cylinders
Valves or other timing parts are susceptible to malfunction after increased wear
Even if you don't experience these symptoms or don't hear any abnormal sounds, give Gary's Quality Automotive a call if you feel something is just not quite right with your engine. Our ASE certified engine service experts will ask you some questions and complete a diagnosis of your engine.
Customer Reviews
92%
of customers would refer
us to their friends & family.
25 Reviews - View More Reviews
- 82 days ago -

Quality repairs and service!

Robie W (Redwood City, CA) AAA towed my car to Gary's after I broke down on I80 traveling from Buffalo, NY to California. I can...

[Manual / Automatic Transmission Repairs]
September 18th 2013

- 92 days ago -

Excellent service as always

Phil H (Grand Island, NE) Gary's is a great place to do business. We have been doing business with Gary's for over 10 years, and...

[Complete / General Auto Care]
September 08th 2013

- 109 days ago -

Best of the Best

Anonymous (Bartlett, NE) The employees of Gary's Auto are very professional and friendly. They keep you advised as to what is going on...

[Oil Change / Lube]
August 22nd 2013